STOP THE ISLAMIC REPUBLIC OF IRAN FROM CONTINUING ITS CRIMINAL ANTI-DEMOCRACY AND HUMAN RIGHTS PRACTICES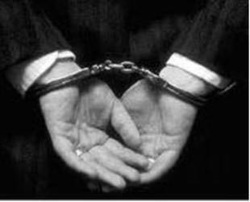 Since the establishment of the Islamic Republic of Iran in 1979:
Iranian citizens are excluded from legal and constitutional immunity. The accused are ineligible for due process within the Iranian judicial system, and are not permitted to secure a defense in court.More than seven thousand political prisoners were summarily executed in the summer of 1988, in the Islamic Republic's various prisons. High level religious leaders including, but not limited to, the grand Ayatollah Montazeri (the original successor to the Ayatollah Khomeini), have verified and repeatedly condemned these executions.
Hundreds of political activists and pro-democracy leaders have been assassinated in the country and abroad by the agents of the Islamic regime.

 ADHR supports "the Iran Tribunal" to investigate the mass executions of Iran's political prisoners, and to hold the Islamic Republic of Iran accountable for its crimes against humanity.All democratic forces, human rights activists, and educators are urged to support the Iran Tribunal. For more information on the Iran Tribunal, please visit: 
http://www.irantribunal.com/
If you support this cause, please 
sign the petition.
See the PDF version of the petition and the signatures.
With your support we can organize an international solidarity campaign to bring the Islamic Regime of Iran to justice.
To this day, the stoning of women and execution of pro-democracy activists in Iran is a daily practice.